Supernatural
/10
0%
Drama
Mystery
Sci-Fi & Fantasy
2005-09-13
45m
Tags: Country: US languages: en Production: Kripke Enterprises, Supernatural Films, Wonderland Sound and Vision, Warner Bros. Television
When they were boys, Sam and Dean Winchester lost their mother to a mysterious and demonic supernatural force. Subsequently, their father raised them to be soldiers. He taught them about the paranormal evil that lives in the dark corners and on the back roads of America ... and he taught them how to kill it. Now, the Winchester brothers crisscross the country in their '67 Chevy Impala, battling every kind of supernatural threat they encounter along the way.
Where to Watch "
Supernatural

"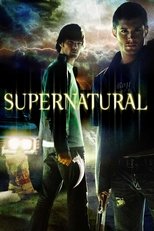 Season 1
22 Episodes
Air Date: 2005-09-13
The Creepy. The Demented. The Unexplained. The Unearthly. Sam Winchester grew up hunting such terrifying things. But that's all past. Law school beckons him. So does safety and normalcy. That is, until Sam's estranged brother Dean appears with troubling news: their father has disappeared, a man who's hunted evil for 22 years. So to find their father, the brothers must hunt what their father hunts…and Sam must return to the life he'd rather leave behind.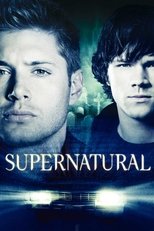 Season 2
22 Episodes
Air Date: 2006-09-28
They're back the ghouls and vampires, the ghosts and spirits and even more terrifying entities. And wherever these evil beings are, you'll find brothers Sam and Dean Winchester, hunters on the trail of the demon who murdered their mother…and of any other unholy agent of the Supernatural. Join the brothers in their mind-bending, bone-chilling Season 2 road trip across America a journey deeper into the mystery of their own destinies.
Season 3
16 Episodes
Air Date: 2007-10-04
The yellow-eyed demon is vanquished, but at a terrible price. The battle that brought him down released hundreds of demons from Hell into an unsuspecting world. And it cost Sam his life. But a grief-stricken Dean made a deal with the Crossroad Demon: his soul for Sam's resurrection. Now Dean has just one year to live. One year to fight the unholy, the twisted, the ghoulish. One year to say farewell to Sam. And one year for Sam to search desperately for some way to save his brother. Mind-bending adventure awaits as the Winchester brothers continue their astonishing odyssey into the supernatural...and their personal odyssey into destiny.
Season 4
22 Episodes
Air Date: 2008-09-18
Resurrection. After enduring unspeakable torture, Dean escapes from Hell, rescued by an all-powerful creature he's never seen before an Angel a warrior of God who recruits Sam and Dean in Heaven's battle against Hell. And there are whispers that a certain fallen angel will soon be freed from his prison deep in Hell: Lucifer. If Sam and Dean can't stop it if Lucifer walks free he'll bring on the Apocalypse. Meanwhile, the Winchester brothers reunite and hit the road, battling the supernatural wherever they go. They encounter demons, spirits, Dracula himself and even a drunk, heavily armed seven-foot-tall teddy bear. All the while, the ultimate war draws them into its horror. Caught between Heaven and Hell, between God and the Devil, the Winchester brothers must battle for the future of humankind.
Season 5
22 Episodes
Air Date: 2009-09-10
Two brothers and one fallen angel - against all the might of Satan and his army! As the Apocalypse grows closer, threatening to turn Earth into a battlefield soaked with human blood, Sam, Dean and Castiel struggle against daunting odds. New foes arise, including the Four Horsemen of the Apocalypse. Old friends depart, consumed by the fearsome wrath of Hell. Through it all, the Winchesters are targeted by demons and angels alike, who warn that each brother has a special and terrible role to play in the coming devastation. Season Five follows Sam and Dean on their most terrifying journey yet, one that may lead them to the only ally strong enough to defeat the Devil: God.
Season 6
22 Episodes
Air Date: 2010-09-24
The prize: ending the Apocalypse. The price: Sam's life. Season 5's horrific finale left Dean alone, as Sam descended into Hell. Now a different man, Dean vows to stop hunting and devote himself to building a family with Lisa and her son Ben. Then, mysteriously, Sam reappears, drawing Dean back into the old life. But Sam's a different man too. He's returned without his soul. How the Winchesters confront this greatest challenge yet to their powerful bond is the troubled heart - and soul - of the profound and thrilling 22-Episode Season 6. As the brothers struggle to reunite, they must also battle deadly supernatural forces. Demons. Angels. Vampires. Shapeshifters. And a terrifying new foe called the Mother of All.
Season 7
23 Episodes
Air Date: 2011-09-23
In Season 7, Sam and Dean fight demons. Real demons, like Lucifer, who tortures Sam with visions of Hell. Private demons, as the brothers face a traumatic personal loss when Bobby is cut down by alien forces. And as Sam and Dean travel the back roads of America, hunting monsters who wreak havoc on the innocent, a new and more terrible foe hunts them: Leviathans, freed from Purgatory and immune to the brothers' arsenal of weapons and cunning. With Bobby gone, all Sam and Dean can rely on is each other. But will that be enough?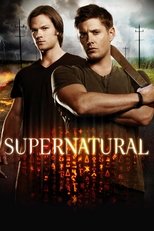 Season 8
23 Episodes
Air Date: 2012-10-03
After a year apart, Sam and Dean are reunited in the Eighth Season premiere. After escaping from Purgatory with the help of a vampire named Benny, Dean heads straight for Sam, but the reunion isn't exactly everything he imagined it would be. Although Sam drops everything to join his brother, leaving the life he had grown accustomed to enjoy turns out to be harder than he imagined. In the meantime, Benny's help turns out to be more than what Dean bargained for. As the brothers struggle with their unexpected reunion, they make a shocking discovery that could lead them on a deeply personal mission to settle old scores. If only they could agree – is this a "family business" or isn't it?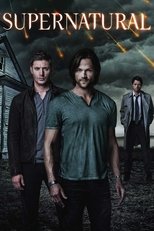 Season 9
23 Episodes
Air Date: 2013-10-08
After defeating the Leviathan, Sam and Dean set off on an epic quest to seal the Gates of Hell last season. Facing a series of trials, the Winchesters soon found themselves in the middle of an age-old power struggle between the King of Hell and legions of warrior angels. But with the angels cast out of heaven and walking the earth, things just got very unpredictable.
Season 10
23 Episodes
Air Date: 2014-10-07
Season 10 begins with Sam's frantic search for his missing brother, who is gone without a trace. The road to recovering the wayward Dean takes Sam down dark paths, with consequences that will shake the boys to their core. Meanwhile, Castiel has to pick up the pieces in the aftermath of Metatron's campaign. With his grace failing and rogue angels still on the loose, Cas will face the ticking clock of his own mortality as all-new threats emerge to once again push all of our heroes to their limits.
Season 11
23 Episodes
Air Date: 2015-10-07
Following the release of the Darkness, this season follows the Winchesters and their allies as they find themselves fighting the most powerful supernatural entity they've ever faced.
Season 12
23 Episodes
Air Date: 2016-10-13
In the show's eleventh season, the Winchesters found themselves battling an apocalyptic force: the Darkness. Now, rallying help from their allies - both human and supernatural - Sam and Dean are about to go toe-to-toe with the most destructive enemy they've ever seen. The question is, will they win? And at what price?
Season 13
23 Episodes
Air Date: 2017-10-12
Season 13 begins exactly where we left off, with Sam and Dean left to pick up the pieces after the loss of their mother, the demise of Crowley and the heartbreaking death of Castiel. The birth of Jack leaves the Winchester brothers with differing opinions on how to deal with a Nephilim. After being dragged into the breach, Mary must learn to survive Lucifer and an apocalyptic world.
Season 14
20 Episodes
Air Date: 2018-10-11
Season 15
20 Episodes
Air Date: 2019-10-10